Fashion's biggest night has come and gone. The Metropolitan Museum of Art's Costume Institute Gala has a different theme each year, and this year it was Heavenly Bodies: Fashion and the Catholic Imagination. The Catholic religion offers much in the way of fashion inspiration. Popes, bishops and cardinals tend to spare no expense in the wardrobe department to show their devotion. Here are some of the stand out looks of the night, both good and bad.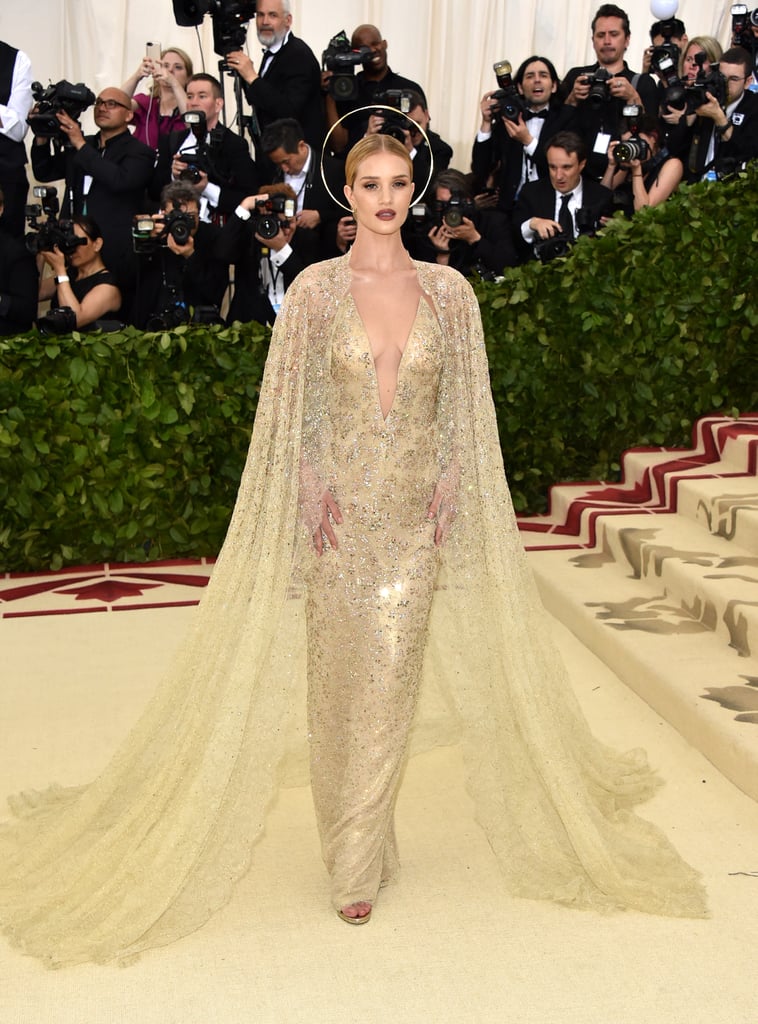 Rosie Huntington Whiteley in Ralph Lauren
This is one of my favorite looks of the night. The pale gold shade is so flattered on RHW, and I always love a cape. The saintly golden halo is the perfect touch to keep with the theme.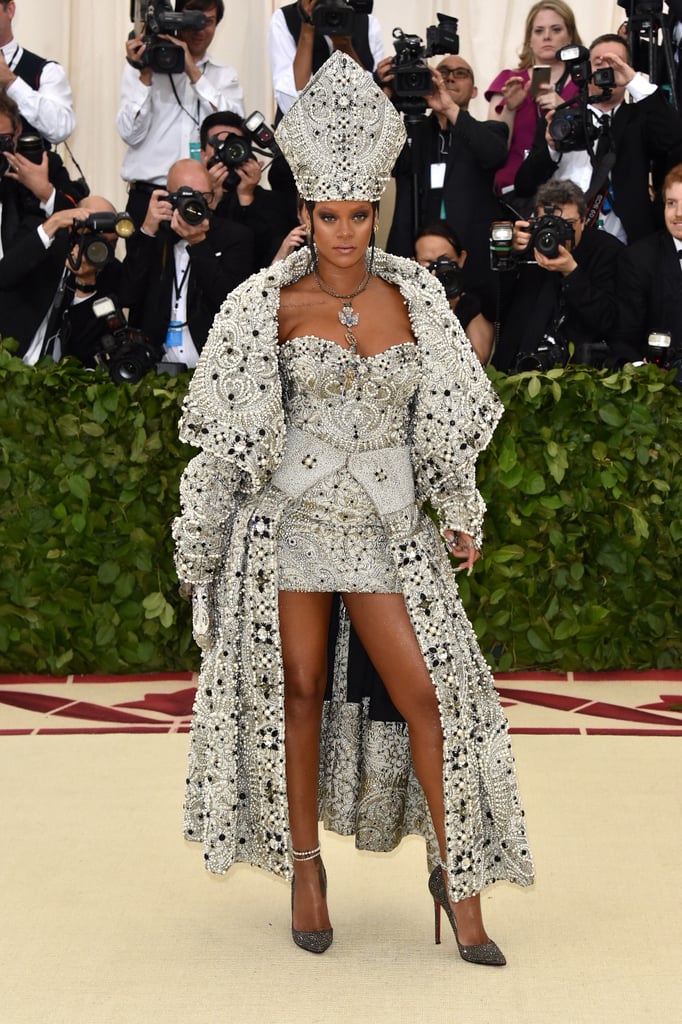 Rihanna in Maison Margiela
This outfit could have been so good, the jacket is incredible...but then there's the pope hat. This is a bit too literal of an interpretation of the Catholic theme. Although, I bet the pope wishes he looked this good.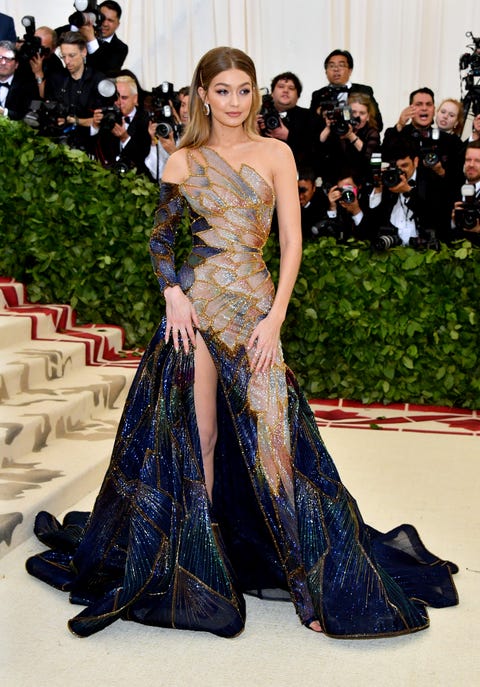 Gigi Hadid in Versace
I love this gown. While the theme might not be as obvious in this look as some of the other ones from the night, it brings to mind the stunning stained glass windows that are often found in Catholic cathedrals and churches. Versace has had a serious comeback this year, and their gowns were all over the red carpet for this ultimate fashion event.
Katy Perry in Versace
Unfortunately, the wings are not the worst part of this look. The mini dress underneath is so terribly unflattering on her. Something about the fit looks very off to me. These boots are amazing though...but they would be way better with a black or a white dress.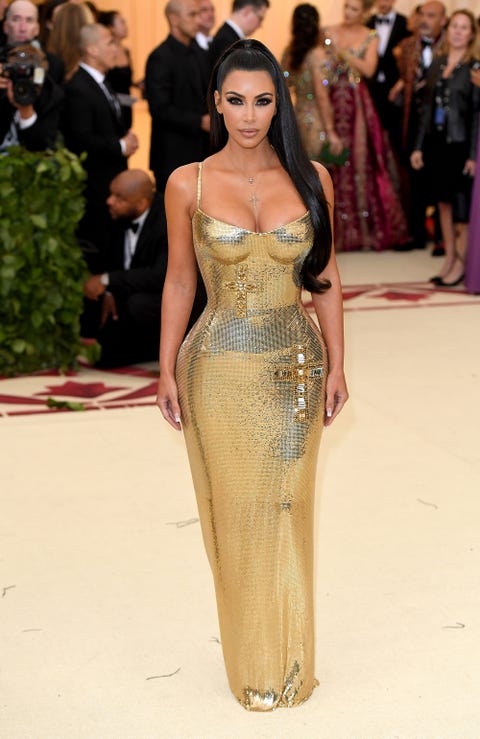 Kim Kardashian in Versace
Before I even discuss the dress, I have to talk about her face! She looks like a completely different person. I suppose it could be her makeup and high tight pony tail, but I have a feeling that it's more likely to be something more permanent, shall we say. Also, is it just me, or has her hip to waist ratio gotten even more extreme? The dress is okay, really nothing special or different though.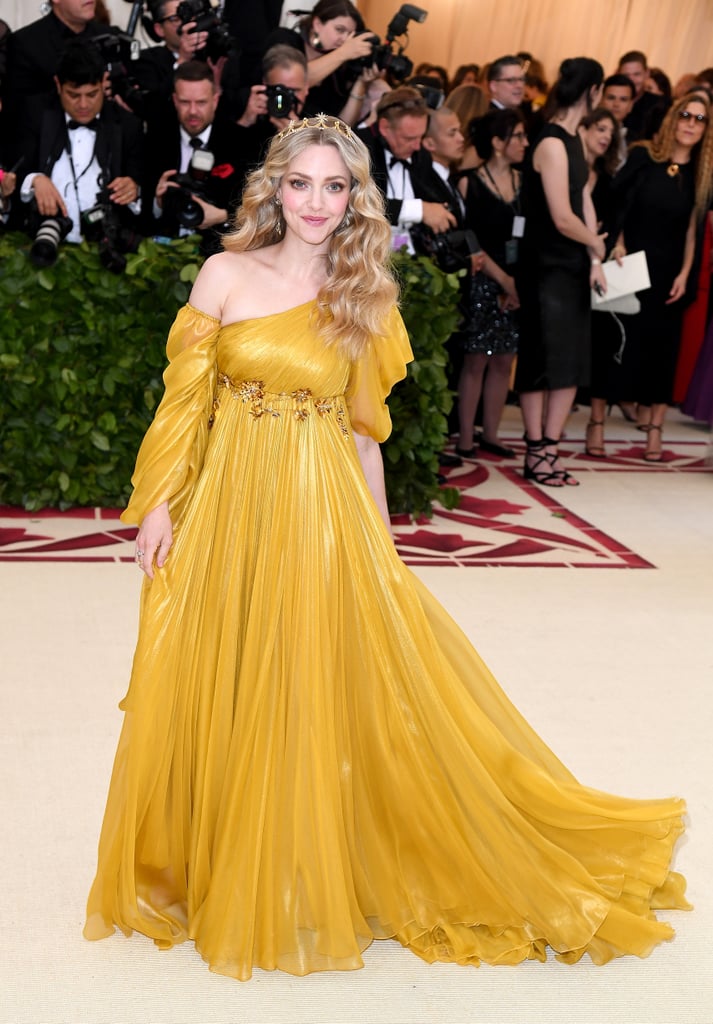 Amanda Seyfried in Prada
Prada always misses on the red carpet, and in this case the one weird sleeve ruined it for me. The mustard shade is really beautiful on her and I like the overall gown, save for the sleeve. I do love that she topped off the look with a crown.
Kate Bosworth in Oscar de la Renta
I am on the fence about this look. There is no denying that this is a beautiful gown, but the mantilla/veil thing I am not 100% sold on. It seems a little odd that she would dress up like a virginal bride, but I suppose those Catholics do like their virgins.
Selena Gomez in Coach
This is one of the worst looks of night. At an occasion such as this it's much better to go way too far over the top with the theme (see Rihanna, Katy Perry and Sarah Jessica Parker), than to not even partake in the theme and look terrible anyway. If you're going to be rude enough to ignore the theme, then you should at the very least look amazing. This looks like a sad old nightgown without enough breast support. The whole internet has been wondering about her excessive spray tan, and I tend to wonder along with them...
Sarah Jessica Parker in Dolce and Gabbana
SJP has always taken the Met Gala very seriously, and stuck closely to the theme. This year was of course no exception. Apparently, the thing in her head is an actual altar. The gown is pretty incredible, but I think the shoulder ruffles and the bell sleeves are a bit much all together.
Jennifer Lopez in Versace
While there is no denying that she looks incredible, as always, this dress is not good. The feathered train looks like an old bearskin rug that she's dragging behind her. The aggressive pointed shoulders are a bit too 80s, and the cross is too literal of an interpretation of the theme. She should have worn a crown like the queen she is!
Blake Lively in Versace
This gown is one of my favorite Met Gala looks of all time, so I felt is deserved to been seen from all angles. Blake Lively rarely disappoints me, and this stunning Versace number is truly a show stopper. I love her golden spiked halo, mimicking the rays of holy light emanating from the head of a saint in Catholic imagery. The pope I am sure would love the gold and regal red shades in the gown. I really wish I had a life where I could wear something this dramatic.