Kate Middleton, now Catherine Duchess of Cambridge, chose to wear a dress by Sarah Burton from the house of Alexander McQueen for the most important day of her life. The dress will go down in history as classic, elegant, and beautiful. Similar to the wedding dress worn by Princess Grace of Monaco, it featured long lace sleeves, a full skirt, and a two metre train. Prince William was clearly impressed by the gown as we could see him saying "You look beautiful," as his bride arrived at the altar.
Choosing McQueen is a perfect tribute to the designer, who was often inspired by the royal family in his designs. The dress worn by the maid of honour and sister of the bride, Pippa Middleton, was also McQueen.
The tiara worn by Kate was her "something borrowed" from Queen Elizabeth, who was given it by her mother on her eighteenth birthday. Her earrings were a gift from her parents and featured a diamond oak leaf with a tiny diamond acorn, to represent the new Middleton family coat of arms.
It was certainly a day for the history for the history books! Up next: The Hats of the Royal Wedding.
The bride and her sister.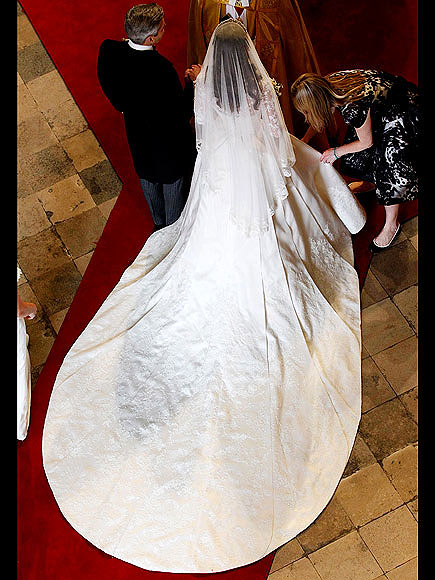 The train, featuring hand-cut English lace and French Chantilly lace.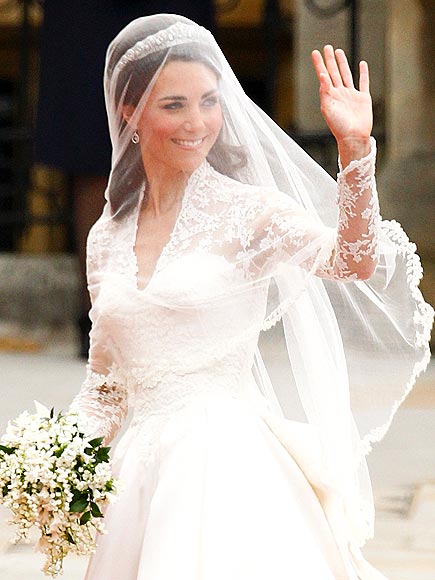 Waving to the crowds.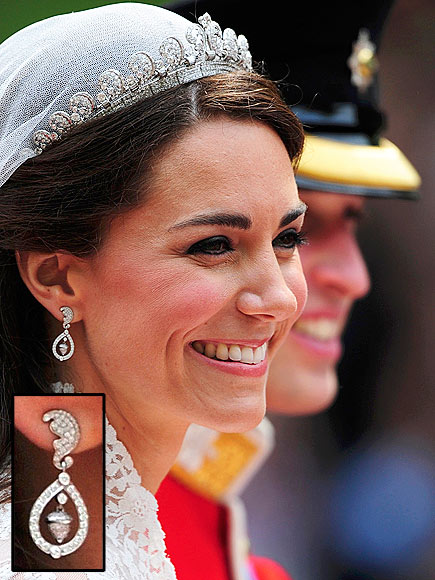 Her diamond earrings.
Pippa Middleton, also looking gorgeous. Prince Harry really needs to get with her!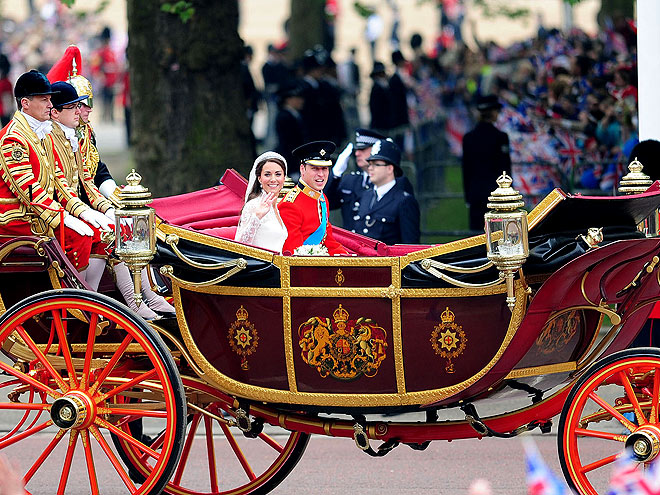 The carriage ride from Westminister Abbey to Buckingham Palace.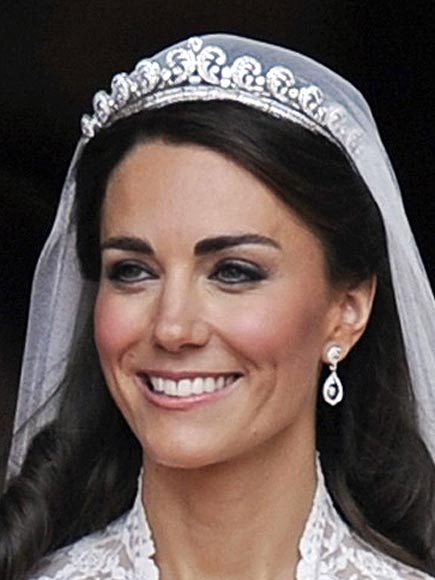 The radiant bride.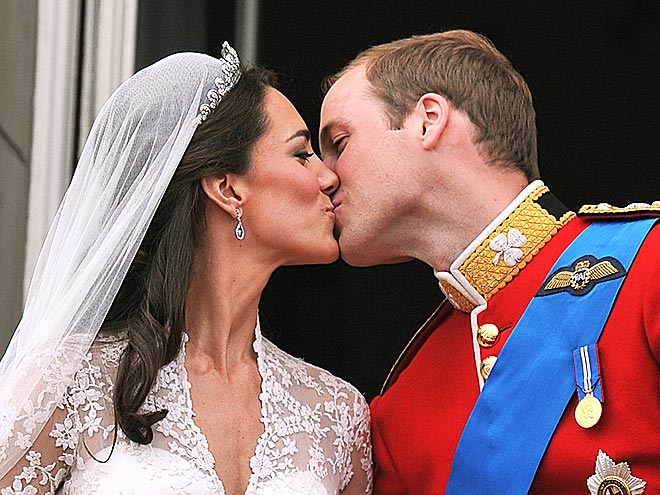 The kiss that will go down in history.