Now that fall is fully underway - actually where I am I would more call it winter - I thought it would be a good time to discuss some of the trends that I have been appreciating lately. While I do find summer dressing to be a bit easier (no layers, no tights, no jackets bunching up under your coat, and a much simpler shoe situation), there is something decidedly cozy about fall fashions. Rich colours, comfy sweaters, chic boots, fur, and lovely cashmere. So, here are a few of my top trends for fall.
Leather Skirt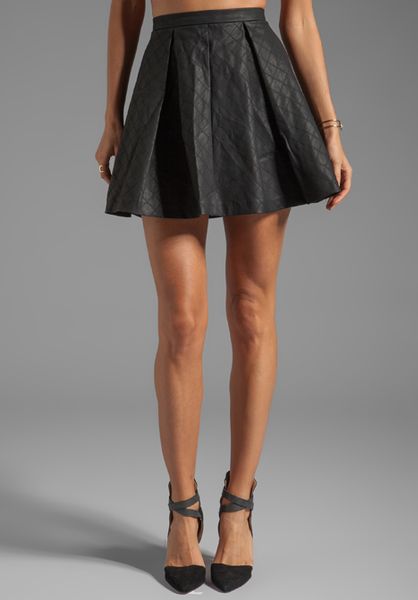 I have a skirt similar to the one above (this one is by Dolce Vita), and I have been getting lots of wear out of it. I pair it with sweaters or blouses, and I find it looks really great with tall boots. This time of year I wear it with tights, but come spring I will wear it bare legged with some killer shoes. The skirt shown is the "new" shirt shape, a full style, sometimes with pleats. This style is pretty much universally flattering, just be sure you don't go too short. Give leather a go! And FYI, faux leather can look great too. My skirt is real leather, but the one above is faux, and it looks just as nice.
Embellished Sweatshirt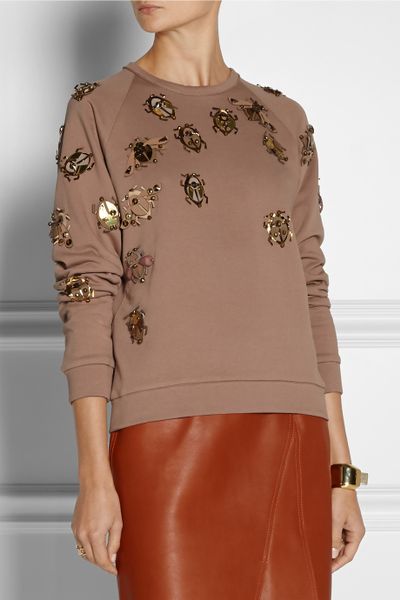 This is a trend that has been on my radar, but I haven't yet taken the plunge and tried it out yet. I really need to hop on this bandwagon ASAP though, since this trend combines two of my very favorite things: comfy sweatshirts and shiny jewels. The grey sweatshirt on the top is from J. Crew, and it is definitely very nice. But then there is the Lanvin one, embellished with BEETLES! Yes, beetles. Amazing, I know. Sadly, it is somewhere is the $1,500 range. Maybe this is a bandwagon I won't be jumping on afterall. There is always Zara or Forever 21...
Statement Necklace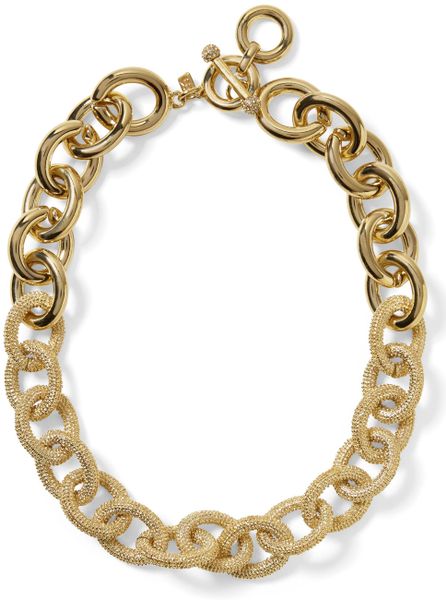 Second only to shoes, the statement necklace is my go-to accessory of choice. An extremely versatile piece, a bold necklace can elevate a plain T-shirt or sweater, add glitz to a basic blazer, and of course, is the perfect finishing touch to your party dress. From top to bottom: J. Crew, Banana Republic, and Erikson Beamon for Club Monaco. The J. Crew and Club Monaco styles have a more vintage feel to them, with the mix of different crystals. The gold link necklace has more of an edgy look, but the pave crystals add some glamour.