It's snowing in Calgary, so we know that means spring is here. Or something. Aside from warmer temperatures, my favorite thing about spring is NEW CLOTHES!!! Obviously. I think that my favorite fashion season is spring. Most fashionistas prefer fall because the designers really bring out the big guns, but I would always take a tank top over a sweater, and bare legs over tights. I have compiled a list of the things that I want to add to my spring wardrobe. If only I could afford it all!
Long Pencil Skirt
I am loving anything high-waisted, and especially high-waisted pencil skirts that fall below the knee. The particular one that I am coveting is this little gem from Dreamboat Lucy, in the top print.
The Statement Shoe
Apparently, the statement heel is "back." Was is ever gone? Not in my book. I think that a new pair of statement heels really is something that needs to be invested in every season. This season I have had my eye on a pair of hand-painted floral print python pumps from Stuart Weitzman, and last week I finally got them! They are going to pair fabulously with the skirt mentioned above, as well as the next item listed below. See? It's all working together, so it must be practical.
Faded Denim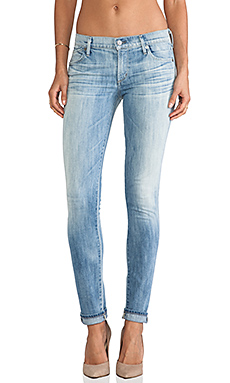 I love the look of faded skinny jeans worn cuffed at the ankle. . I even more love the look of them worn with some seriously fierce heels, like these yellow Valentino Rockstud ones or the above floral pair. It seems like we have been wearing dark skinny jeans for so long now, that a faded pair suddenly feels very fresh for spring. The top jeans are the Avedon by Citizens of Humanity.
Pleated Maxi Skirt
I love love love maxis. They are so easy and versatile. You can dress them up for a night out, or dress them down with flat sandals and a jean jacket. Pleats are a major trend for spring and I love them on a maxi skirt. I love the bright colours I'm showing here, but a pastel or off white would be really pretty too. The top skirt is by Ralph Lauren and the bottom one is from Victoria's Secret.
I feel like four items on my spring shopping list is quite restrained, actually. Oh, please, who am I kidding? There will be at least four more items added to this list by next week. Honestly, there are four more items in my head right now. Happy spring everyone!
P.S. It's snowing right now.