I am right at this moment watching the new Fashion Police with Kathy Griffin. I am trying very hard to not to compare her to the inimitable Joan Rivers, but I have to say that I really do miss the highly inappropriate vagina jokes. I will continue to give Kathy a chance, but I will try to channel my inner Joan for my own run down of the Golden Globes red carpet.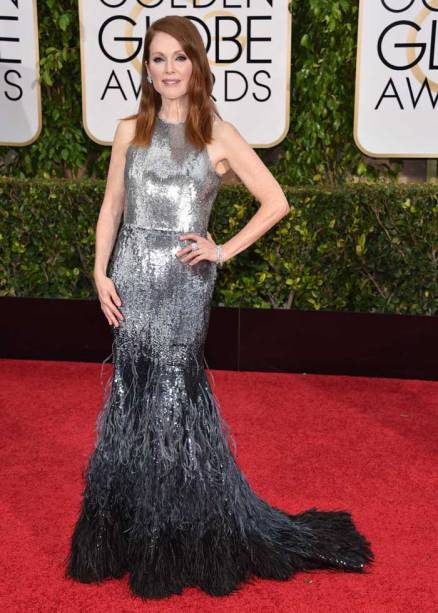 Julianne Moore in Givenchy
This woman can truly not take a wrong fashion step. There are certain stars that you just know love fashion, and always take jsut the right amount of risk, and Julianne is definitely one of them.
Jennifer Lopez in Zuhair Murad
J Lo definitely has very strong willed drag queen inside her, and it looks like she let her out tonight. While a part of me does love this, it is just too much. The hair is too big, the makeup is too heavy (and dated), the boobs are too out, and the vagina is too close to making an appearance. If maybe two of these components were toned down, this would have worked a lot better. Lets be real though, if I was 45 and looked like this I would probably be wearing this too. Side note, those shoes are perfection, and I own them so I would know.
Emma Stone in Lanvin
I just adore this whole emsemble. The pants paired with the gorgeous bejewelled bustier and all finished off with an oversized bow equates to fashion perfection.
Kiera Knightley in Chanel
Pregnant ladies do not get a pass. Not when they are also a movie star. This is just...I can't even. The collar reminds me of what those creepy sad French clowns wear. There really is no reasonable explanation for this.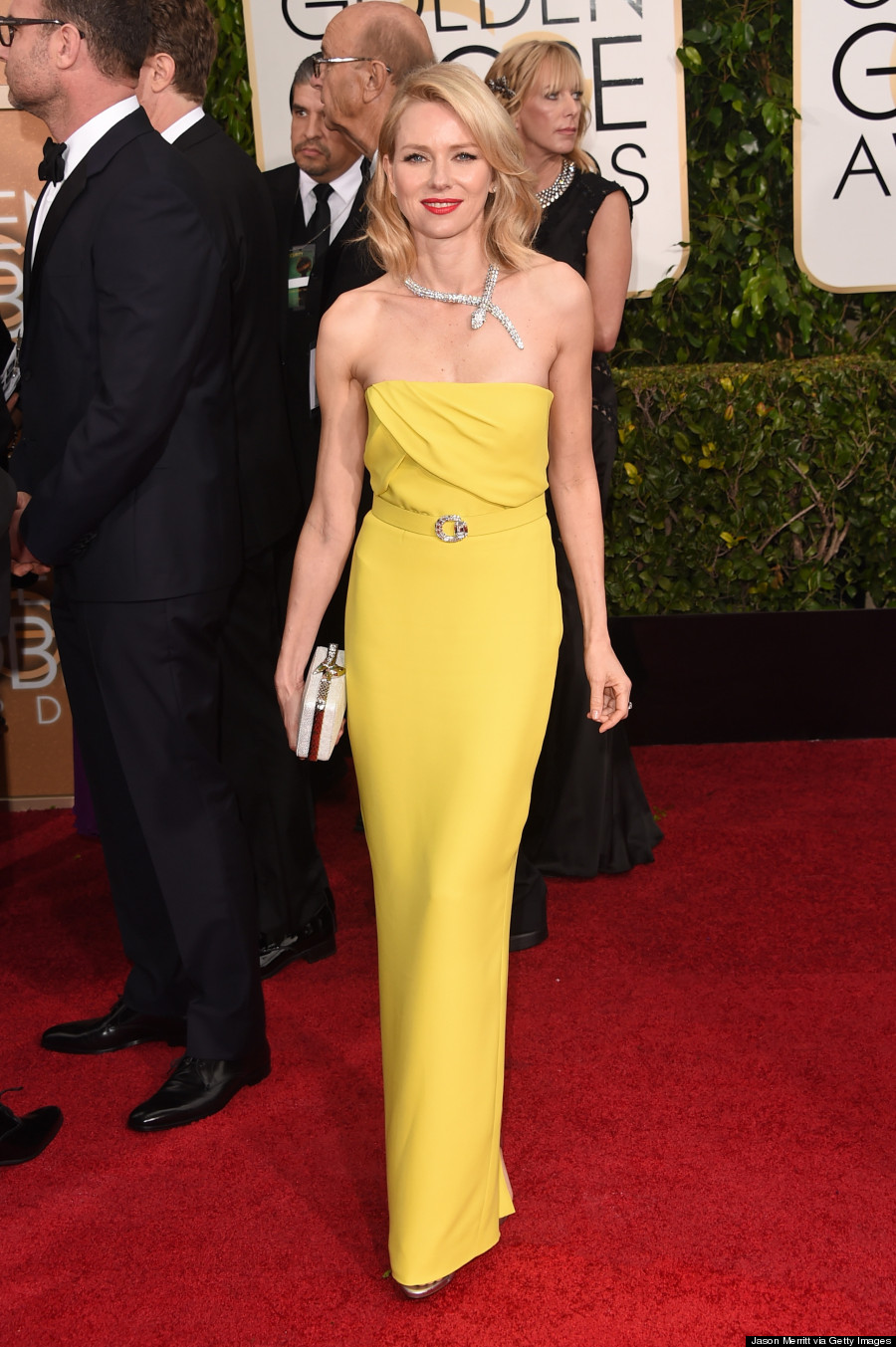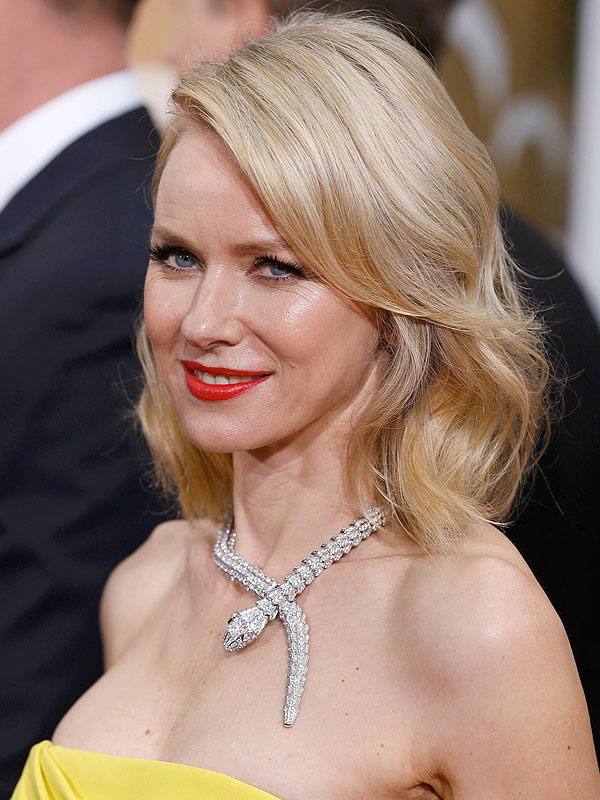 Naomi Watts in Gucci
This dress is gorgeous, she is totally giving movie star is a tricky colour to pull off. My favorite part though, is the amazing Bulgari snake necklace. To die for.
Lana del Ray
This is the most hideously unflattering look of the evening. She looks like Lisa Marie Priestly...too much hair and makeup, and the worst of the 1976 Prom Collection.
Diane Kruger in Emilia Wickstead
She is really giving Old Hollywood glam in a truly moden way. This dress fits her like a glove and the shimmering silver fabric is really gorgeous. She brings to mind Grace Kelly.
Reese Witherspoon in Calvin Klein
There was a bit of a theme of silver gowns on this red carpet, and this one is a win. While a little on the safe side, the cut and fit of this dress combined with the shimmering silver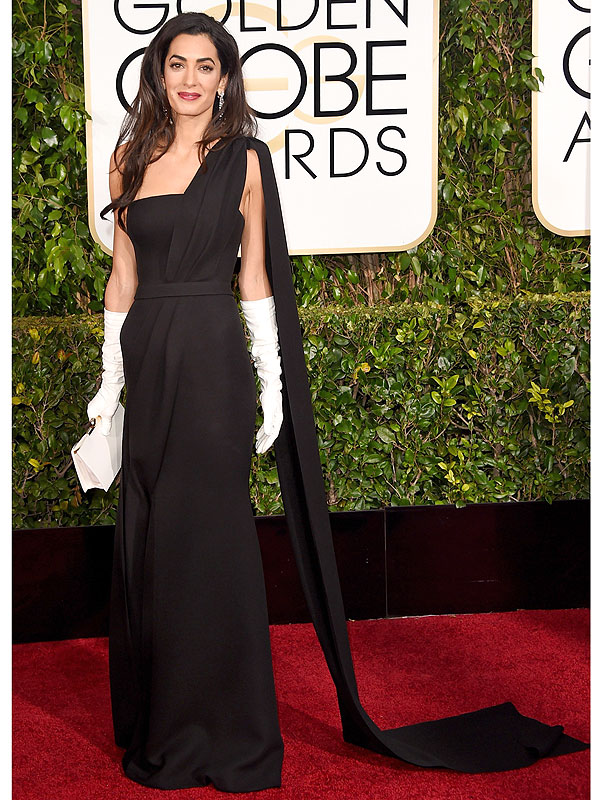 Amal Clooney in Christian Dior
I am truly at a loss as to what any plausible explanation for those gloves could be. This is a woman who has exhibited impecable taste in fashion thus far, so why she would choose to accessorize such a beautiful Dior gown with gloves that look like they were made for waching dishes in an industrial kitchen is beyond me.
Helen Mirren in Dolce and Gabbana
Helen Mirren looking like a total babe, as usual. I aspire to look like this when I am 70.
Kristen Wiig in Delpine Manifet
This is so hooribly frumpy, I cannot imagine why she thought was a good choice. She is literally wearing a grandmother's tablecloth.
Dakota Johnson in Chanel
Shimmering silver sequins, a perfect fit and just the right amount of leg make this a perfect dress. Silver, rather than gold, is an excellent choice for fair skinned ladies. The delicate ankle strap sandals finish the look.