The Cannes Film Festival is one of my favorite red carpets. The fashion pack always bring their A-game, and the stunning Mediterranean backdrop doesn't hurt either.
Bella Hadid in Roberto Cavalli
Bella Hadid made her Cannes red carpet debut this year, and she has proven to be a style star. I love this dress that she chose with the nude colour and intricate beading. The collar-style necklace is a perfect finishing touch.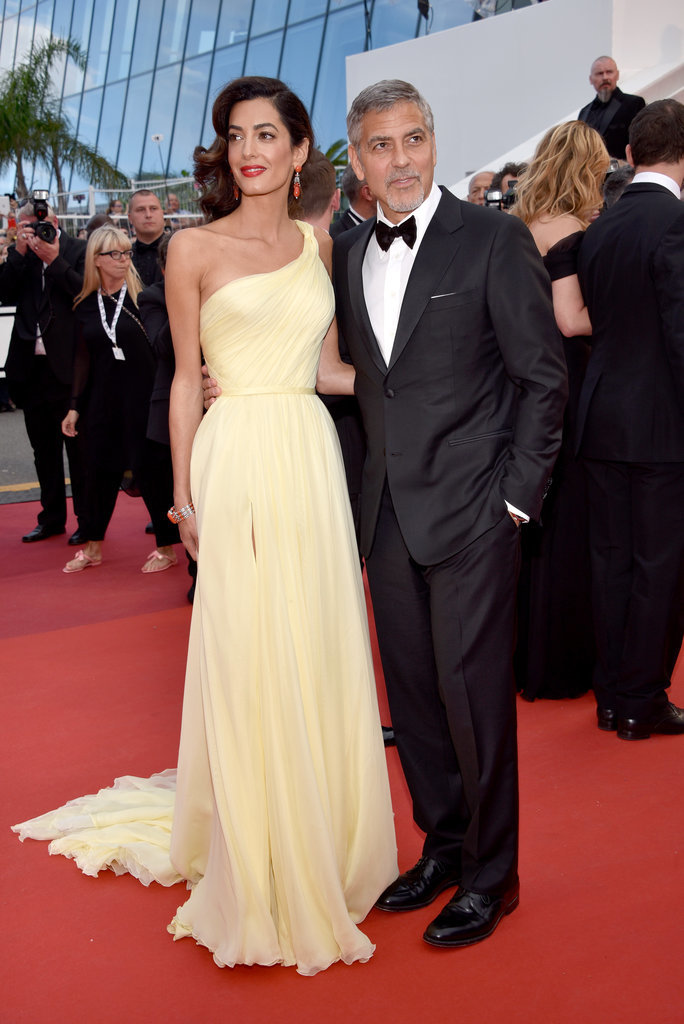 Amal Clooney in Atelier Versace
I had to include a picture with George! Although I cannot abide by his goatee. I love the pale yellow shade of this gown, and I always think an ethereal goddess gown is a perfect choice for Cannes. The red lip and old Hollywood hairstyle compliment the look perfectly.
Blake Lively in Atelier Versace
I cannot believe that this woman is pregnant! She looks amazing. I love the graphic pattern on this dress and the colour looks stunning on her.
Bella Hadid in Alexandre Vauthier
I love a good slip dress, and this one is truly stunning, but the slit is just too much. Much too much. Red satin is tricky enough to pull off in a classy way, and unfortunately this aggressive slit just ruins this look for me.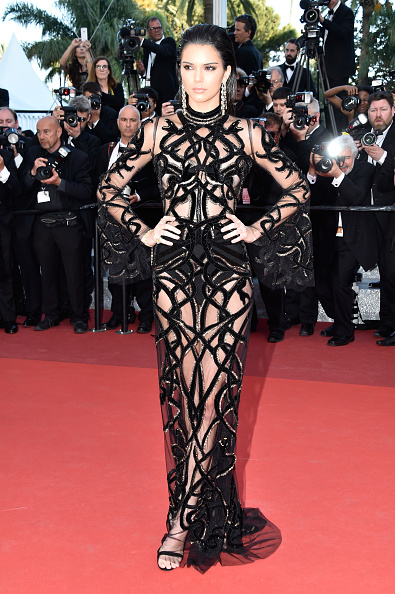 Kendall Jenner in Roberto Cavalli
This looks like a Halloween costume to me. There is something deeply wrong with a gown that doesn't even manage to flatter a super model. No bueno.
Julianne Moore in Givenchy
While I will admit that the cobra motif is a bit weird, the more I look at this ensemble, the more it grows on me. Julianne Moore always takes fashion risks and tries edgier looks on the red carpet, so I think that this one is a good choice for her.
Jessica Chastain in Alexander McQueen
This dress is simply gorgeous. The intricate beading is truly breathtaking, and there are butterflies worked into the design. The only thing I would change is the necklaces. With such an ornate design I think this dress would look better without them.
Blake Lively in Atelier Versace
This girl rarely has a miss, but this is one in my books. It looks like something that a Miss America contestant would wear. This particular shade of blue combined with glitter reads extremely tacky. Everyone has a misstep now and again I suppose!
Katy Perry in Marchesa
This is a hot mess. She looks like a flamenco dancer. I don't actually mind the bottom part of the dress, but the sleeves are ridiculous. The fit in the bust area is very unflattering, and has created a bit of a uniboob situation.
Naomi Watts in Michael Kors
Now this is how you do a slip dress! I love the simple shape of this dress and the shimmering pale grey colour looks beautiful. I would have loved maybe an emerald necklace with this to add a bit more punch.
Jessica Chastain in Armani Prive
This is the ultimate Jessica Rabbit look. While this is definitely a safer choice, this looks exudes old Hollywood glamour. I love the bright yellow colour, which is nice change from all the black and nude we have been seeing lately. The necklace is a perfect finishing touch.