I've always wanted to go to a British wedding so that I could have a reason to wear a fabulous hat, preferably by Philip Treacy. I have an amazing black feather fascinator, but there is really nowhere to wear it in Calgary. The royal wedding only solidified my desire to attend a wedding in jolly old England. While none of the guests came close to looking as good as the bride, some of them did have pretty fierce hats.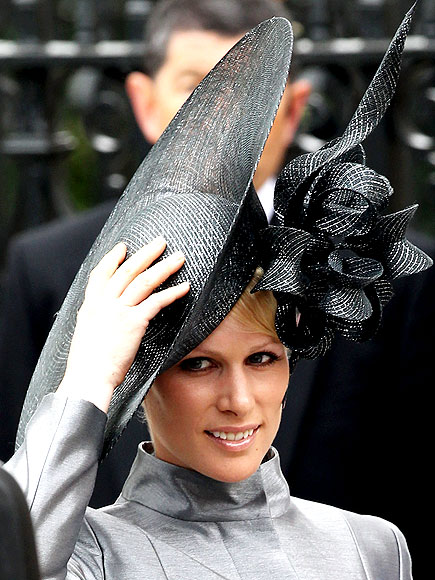 Zara Phillips in a Philip Treacy hat.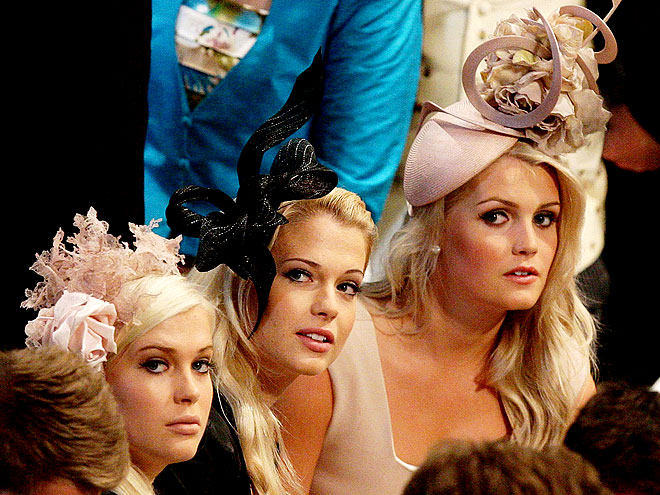 Three blondes in three whimsical fascinators - William's cousins on his mother's side.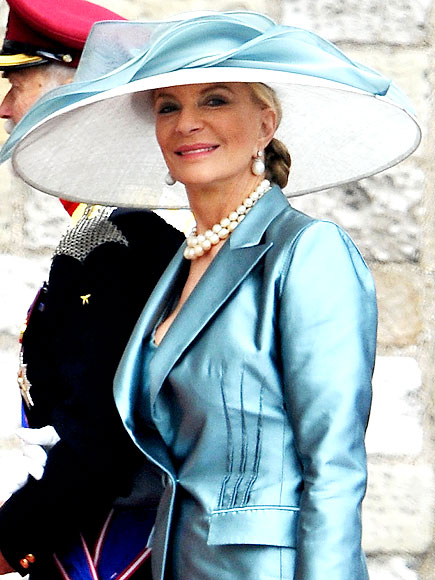 Princess Michael of Kent - faboosh.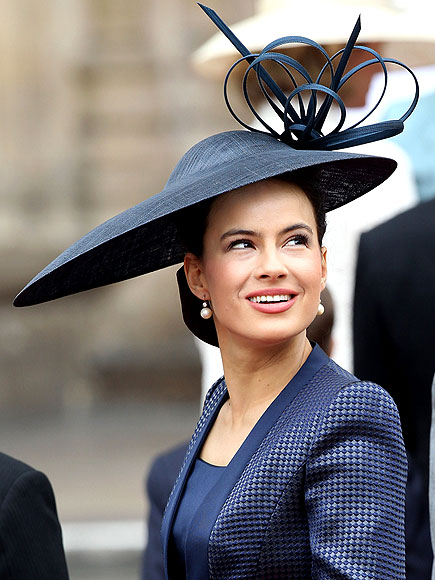 Lady Sophie Windsor in a Philip Treacy hat and Armani suit.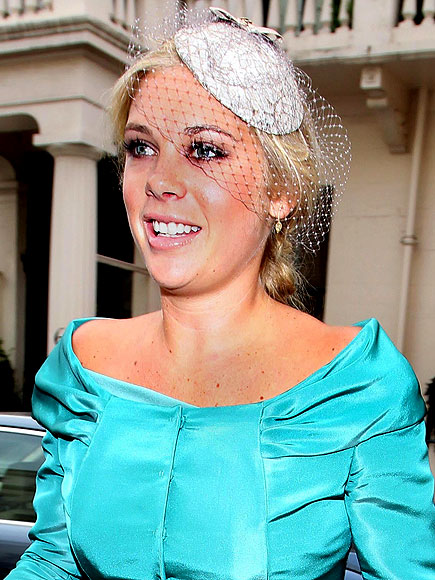 Prince Harry's girlfriend Chelsy Davy looking like a hot mess. As usual.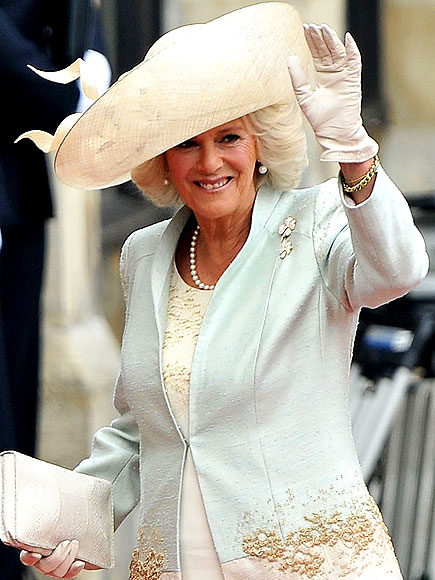 Camilla Duchess of Cornwall in a Philip Treacy hat. This bitch knows how to wear a hat.

Victoria Beckham in a dress of her own design, a Philip Treacy hat, and the highest Christian Louboutins currently in production. There is something I find a little weird about this hat; it looks like a giant beetle. She has the best accessory of any of the guests, however: David Beckham.

Tara Palmer-Tomkinson in a Philip Treacy hat. The British socialite, who was once a nanny for Prince William and Prince Harry, was supposedly trying to detract from her coke-ravaged nose which has caved in. Apparently, she is now clean and has had fillers put in her nose in an attempt to counteract the damage from her previous 400 pound (about $700) a day habit.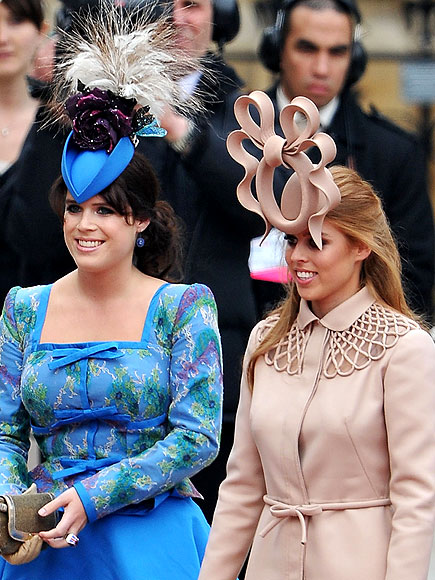 Oh no. Princess Eugenie in blue Vivienne Westwood and a Philip Treacy hat and Princess Beatrice in Valentino and a Philip Treacy hat. So far the best reviews I've heard of these two are "They look straight out of Alice in Wonderland" and, my favorite "They look like the Ugly Stepsisters." Ouch.