For better or worse the nineties have been trending for a while now, and one of my favorite trends this era that has had a resurgence is velvet. Prior to the nineties velvet had a major moment in the seventies, so the velvet trend works well with this seasons continued love of that decade as well. Velvet mixes well with denim for a more casual look, but can also be quite dressy and would be a perfect option for any Christmas or holiday parties you might be attending. Accessories are another great way to incorporate velvet into your wardrobe. This year I have seen lots of fantastic boots in velvet. Here are a few of my top picks to get your velvet on!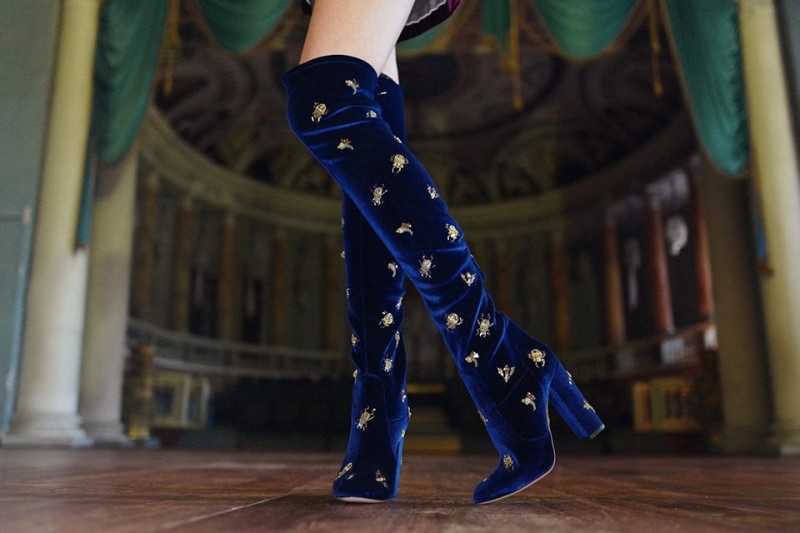 Aquazzura blue velvet "fauna" boots
While these fabulous boots do come without the decorative bugs, I say go big or go home. If you're going to wear blue velvet over the knee boots, you might as well wear blue velvet over the knee boots decorated with gold beetles.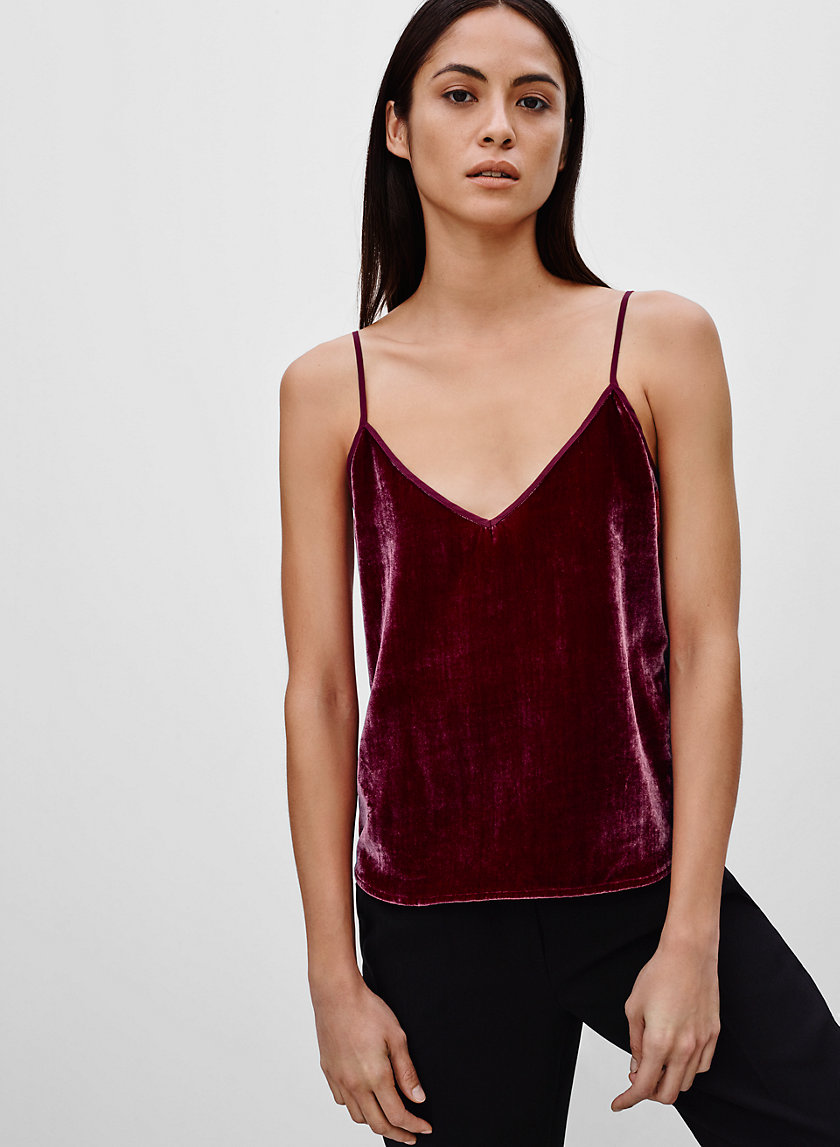 Wilfred bordeaux velvet tank top
A perfect little tank work on its own or under a jacket to make it work appropriate. This could work dressed up with a black lace skirt or a pair of tuxedo pants for a Christmas party, or tucked into some high-waisted jeans for a casual look.
Free People velvet flares
While these cranberry coloured and boldly printed flared velvet pants might not be for everyone, I personally think they are pretty awesome. Just be sure you choose something simple to wear on top.
Zara black velvet trousers
These pants are good option if your style is a little more classic. Red velvet flares aren't for everyone, and these ones are beautiful as well. Paired with a gorgeous blouse these could work for a party.
Alexandre Birman pink suede sandals
The pale pink shade of these tie-up sandals is so pretty and feminine. This shoe is great example of how some velvet pieces can work all year round. These would look so pretty with a sparkly mini dress for a New Year's Eve party.