Wedding season is almost upon us, and I don't know about you, but I have three to attend this year. Choosing the best outfit to wear can be a conundrum if you leave it to the last minute. Some of the first things to consider when choosing what to wear are the time of year and the venue (the venue will give you an idea of the feel and style of the wedding). In this post I will focus on spring and summer weddings since it is springtime. Personally, I am pretty bored of the basic cocktail dress and anything that could be remotely confused with a bridesmaid gown. However, a NOT basic cocktail dress can be an excellent choice, but there are many other options to choose from as well. A modern choice that can be styled to fit almost any wedding is a romper or jumpsuit.
The loose, flowy look of this style from Nordstrom keeps it appropriate, while the print and fabric are dressy enough to work with heels and more formal accessories. Conversly, it could also be cute with some flat sandals or wedges for a more casual wedding.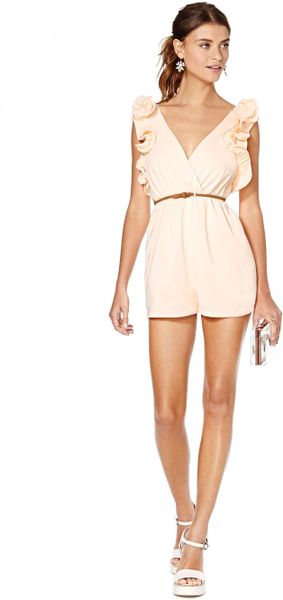 This option from Nasty Gal is a bit more structured and definitely feels more formal. The pale pink colour and the ruffled shoulder details combine for a very romantic feel. Unfortunately, the heavy white shoes paired with it here are definitely a no. Instead, try a high-heeled strappy lace-up sandal.
If you are considering a romper for a wedding, please be wary of the length. It's a wedding, not a club, and no one wants to see your bits. Come to think of it, most people don't want to see them at a club either.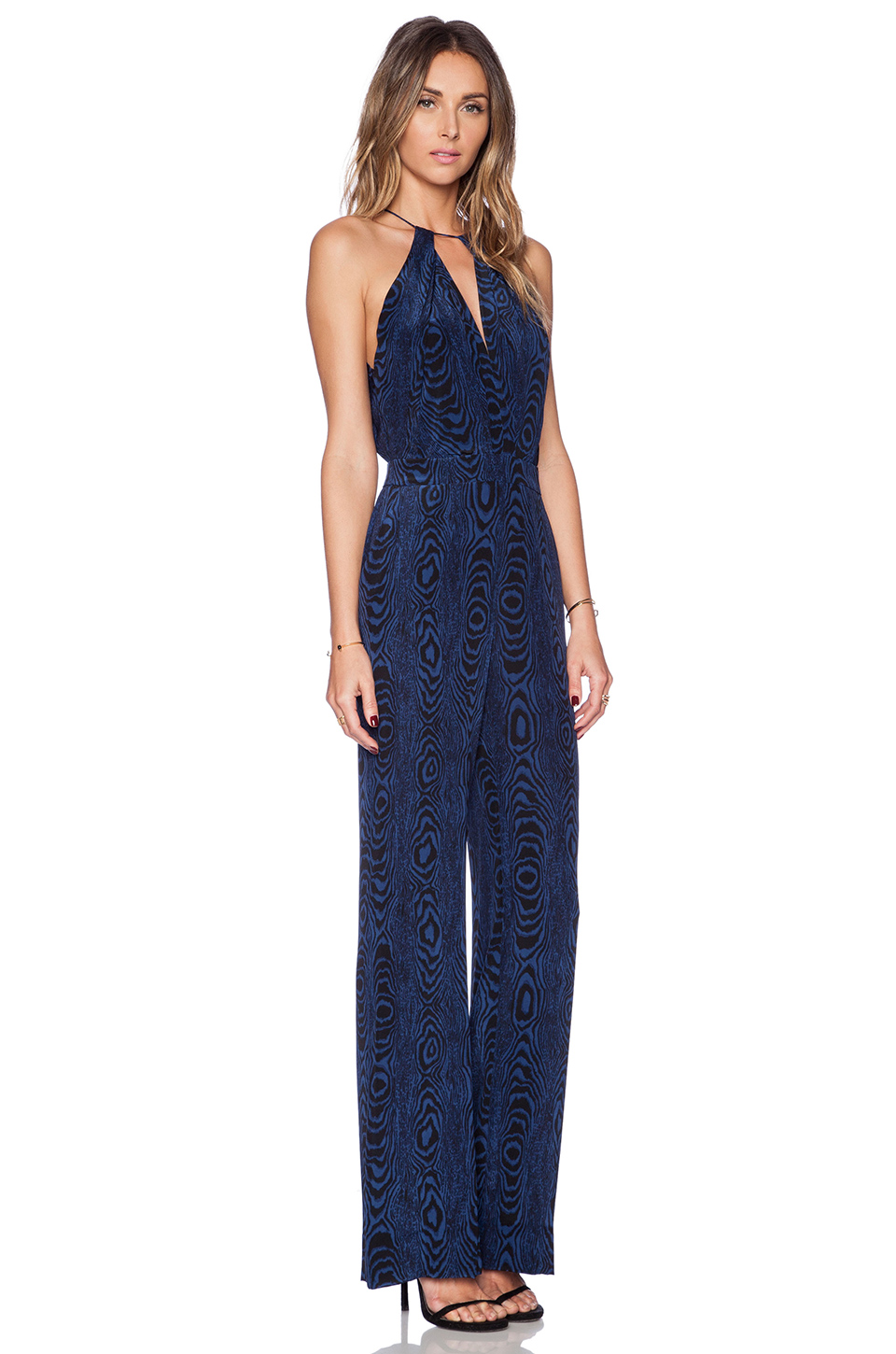 This is one of my favorite jumpsuits ever. By Diane Von Furstenberg in a blue "wood" print, this is a glamorous seventies-inspired option, that would work for even the most formal black tie wedding. With a jumpsuit like this fit is everything, so alterations may be necessary to have it look perfect. I like the strappy stiletto sandals that are paired with this, but a sparkly or metallic style would also work for a little more glam factor.
I love, love, love this print! The colours are just stunning in this Rory Beca dress. It could be dressed up or down depending on what kind of wedding you are attending. Adding a glittery stiletto heel and a bold bracelet or a jewelled belt would dress this up, while a tan wedge and a long lariat necklace would give this dress a more casual boho vibe.
This pleated colour-blocked dress from BCBG is a lovely choice for any wedding that veers more towards the formal side of things. The navy and peachy-orange pair together so well, and I love it with a statement cuff.
This dress is my favorite from this list. I love the emerald green shade, the slit (which is just the right length), and the beautiful detail at the neckline. Emerald green is definitely one of my favorite colours to wear as it is universally flattering and can be worn all year round. style is from Topshop and I like it styled their way with a leather jacket to add a bit of edge, but I really am not into those chunky boots with such a delicate gown. A caged bootie or a strappy sandal would work much better.
The accessories are almost as important as the main event, and the wrong ones can ruin a fabulous outfit. The right shoes, handbag and jewellery are the finishing touches needed to bring together the perfect wedding ensemble.
A perfect floral fold-over clutch from Chapters of all places. Yes, the secret is out of the bag: Chapters/Indigo is an excellent place to find great handbags. This style also comes in a number of other shades, including a pretty minty blue-green.
This beautifully woven gold clutch by Bottega Veneta works with almost anything and is a perfect addition to any wedding outfit.
Snakeskin is a perfect neutral choice that goes with so much, but also provides a bit of pattern and texture. This one is by Stuart Weitzman, a brand known for doing excellent embossed exotics leathers.
The master of the caged sandal, Aquazzura, has come up with the perfect match for any of the above looks and so much more.
These butterfly sandals are so pretty, so I decided a gold and a silver option. The gold one is by Sergio Rossi and the silver is Sophia Webster (as previously seen on this blog). The jumpsuit is the only thing I wouldn't really recommend wearing these with since the butterfly detail might get caught on your pant hem. I think they would work best with the rompers since these are shoes meant to be shown off.