It's summer vacation! Finally, after a long and brutally cold winter it is summer time at last. If you are lucky enough to be going on a vacation this summer then you will be wondering what you should pack for an efforlessly chic getaway. Look no further. Here I have outlined some essentials to pack for a variety of different locales.
Urban Jungle
If you're going to a city for your vacation, you will be sighseeing, museum-hopping, and dining out. Here are some of my top picks for what to pack. Whether you're going to London, Los Angeles, Tokyo, or Paris these items are must packs.
This romper by Rory Beca is such a versatile piece. It could be worn in the day with a jacket and flat sandals or wedges for sightseeing. At night, add some heels and jewellery and it easily transitions to a dinner out.
A pair of flat sandals are a must on almost any summer vacation, but a city getaway demands a slightly dressier pair. This jewelled pair from J Crew is the perfect option. The nude colour means it can go with everything, and with the embellishments you could even make it work for evening. Although, flats for nighttime is really not my personal preference.
A floral print jacket is a surprisingly versatile piece. Packing all black so that "everythign goes" is SO OVER. You want to look good on your vacation, otherwise, why bother? This blazer from Topshop would pair perfectly over denim (white, dark, shorts, etc.) as well as almost any solid colour dress. It would also look fantastic over top of the blue romper that I showed above.
A great pair of heels for any evenings out on the town are a definite must. This pair from Zara will add some neccessary edge to summery dresses, shorts or jeans that might have been worn with flats for day.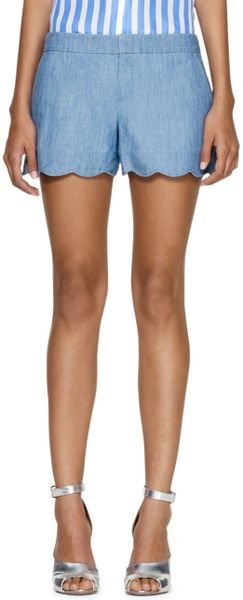 A pair of shorts are another must for any summer trip, but these blue denim ones are given some added charm with a scalloped hem. Paired with a simple T-shirt, the floral blazer and sandals this is a perfect ensemble for sightseeing. These are from Club Monaco and they come in a variety of different colours and prints.
Sand and Shore
If a beach vacation is in your cards you will need a very different selection of items in your suitcase. Your days will be spent sunning and swimming, and if you're lucky that is about it. Relaxation is the main goal of this type of vacation, but that doesn't mean that you can't do it in style.
A ruffled bandeau bikini is the perfect way to look fab while avoiding tan lines at the same time. This print is so cute, and the ruffles are a big trend in swimwear this season. This bikini is from Victoria's Secret.
A gorgeous cover up is a must for the beach. This one by Dreamboat Lucy works equally well over a swimsuit or a pair of shorts. It features printed sleeves and it can be tied up around the waist, to create a very flattering silhouette. Side note: I own this one and I love it!
Sunglasse are an obvious must for the beach, and how could you possibly resist these floral Dolce and Gabbana ones?
A pair of Levi's 501s cut off shorts is a classic summer staple, and any time you're not in your swimsuit at the beach, you will be in these.
If you decide to venture off the beach and perhaps into town, you will need a pair of fabulous wedges. This scarf print pair from Gucci certainly fits the bill.
A wide-brimmed sun hat is an absolute must at the beach. Perfect for fending off the UV rays, adding touch of glam, and hiding your beach hair.
Country Cabin
If your vacation is taking you to the countryside you will need a casual wardrobe for relaxing walks, , and cozy campfires. Be prepared for cooler evenings and bugs in the woods with the right capsule wardrobe .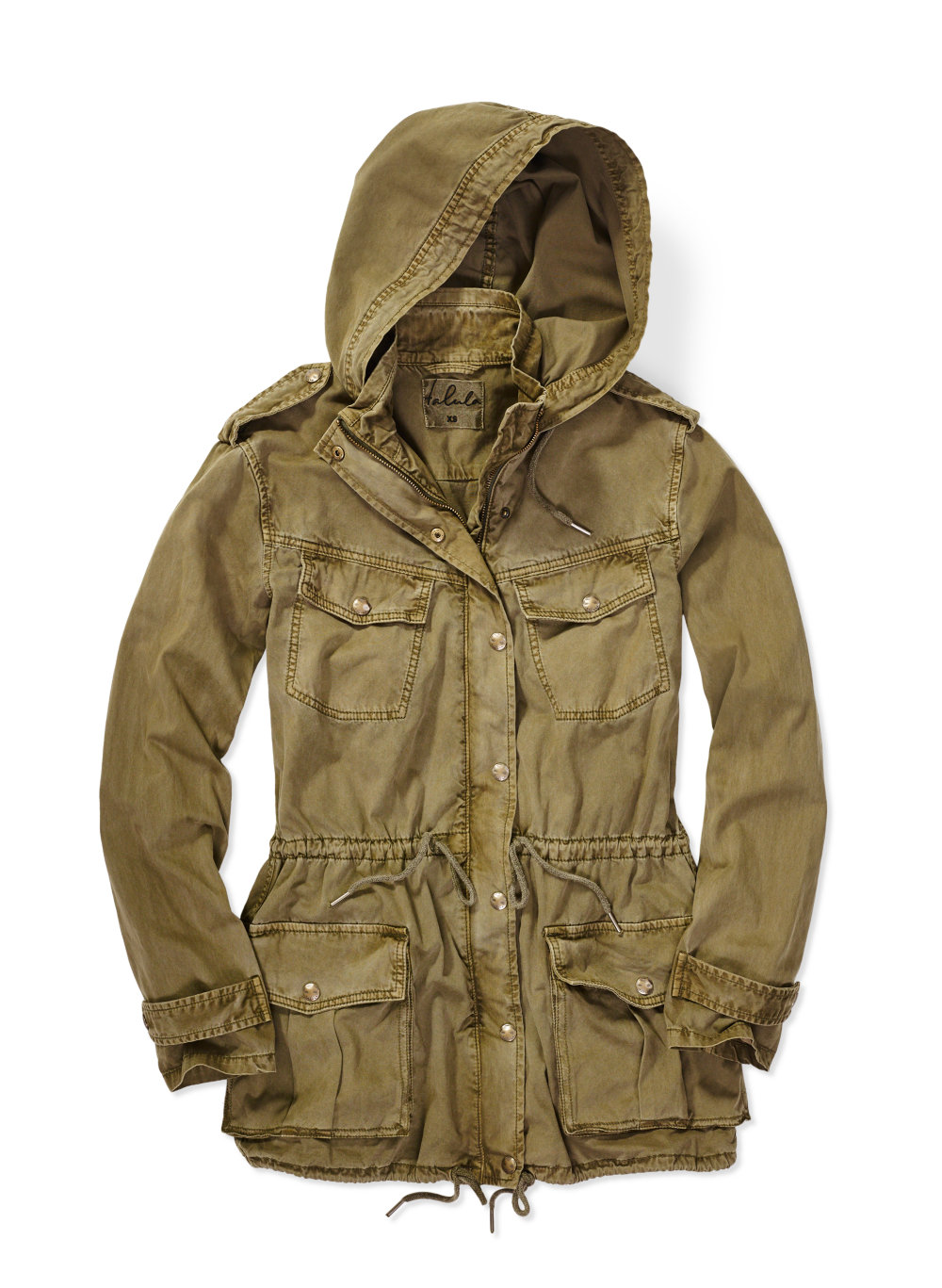 A utiliity jacket is the perfect topper for cooler days or you have the misfortune to get some rain on your vacation. This jacket is from Aritzia.
A pair of cream lace shorts from Zara will be a great addition to your country wardrobe. Perfect for a stroll in the woods or just lounging on the deck. The utility jacket would be perfect paired with these shorts.
A pair of comfy shoes that you can walk is a definite must . These super cute navy and cognac Sperrys are the perfect choice.
A casual straw fedora is the perfect hat for a country retreat. Vacations often equal unruly hair that feels the need to act out, so a hat is always helpful for those situations.
A pair of jeans are no doubt a must-pack for a trip to the country. This faded pair from Citizens of Humanity are perfect an escape to the countryside.